<! -- Sale Specification Settings -->
Spindrift Replacement Cockpit
1/64 scale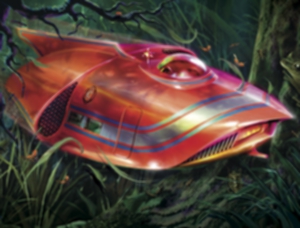 Add a screen accurate cockpit to the classic Spindrift kit from Land of the Giants!
Set includes cast resin, photoetch, and 3D printed parts (both clear and opaque) along with decals and backlight films.
Resin parts make up the main structure of the cockpit with plant-on photoetch and 3D printed parts supplying the details. Clear parts and photoetch make lighting a snap*, while decals remove much of the painting drudgery.
Parts include:
Cast resin replacement cockpit structure
Detailed ceiling girders
Photoetched control panels to block lighting
3D printed seats, controllers, and telephone
Clear 3D printed computer monitors for easy lighting
Decals for all control panels
Backlightable films for the flight control sidelights and system displays
Because modifications need to be made to the kit structure (the main floor piece) and incorporates multimedia parts, this set is intended for modelers of moderate experience.
* Electronics not included.
Photographs of assembled prototype parts courtesy of Jim James.
FOR KIT: Classic Aurora through D&H #1830
Pricing & Ordering